The Foundation's mission is to; develop, promote and educate the community through health and wellbeing initiatives and to encourage clubs and individual Lions to promote these initiatives within the community.
For over 30 years we had been known as the Australian Lions Drug Awareness Foundation, but in 2021 in order to reflect the diverse topics areas we now covered to help build happy, healthy resilient communities, our name was changed to Australian Lions Wellbeing Foundation.
A new strategic plan is currently being developed and we look forward to releasing this soon.
We are working to create a happier, healthier and safer community.
Aims and Objectives
The aim of the Foundation is to promote awareness and prevention of abuse of alcohol and other drugs.
The objectives of the Foundation are to:-
Promote awareness of alcohol and other drug abuse especially the factors predisposing it;
Develop education and prevention activities, especially in local communities;
Participate in campaigns in line with the aims of the Foundation;
Actively promote and support counselling and rehabilitation programmes.
ALWF Secretary David McKenzie and Chairman David Daniels promoting the ALWF project www.tuneinnoutout.com at a youth health conference
Scroll to learn more about our..
A Lions Foundation
The Foundation, which is totally owned and controlled by those Lions, Lioness and Leo Clubs of Multiple District 201 who have become constituent members, is run by a Board of Directors elected by the members. Each year at the Multiple District Convention a number of these directors come up for re-election. The Foundation has also been granted the use of the Lion Badge by Lions Clubs International.
Working throughout community
Tune In Not Out 
A youth health portal
LIONS QUEST
School based social and emotion program
FREEDOM TO FEEL FANTASTIC
A body image and self esteem campaign
OUR PROJECTS
A curricum based drug policy program
RESOURCES SHOP
Visit our online resources shop 
COMMUNITY GRANTS
Supporting communities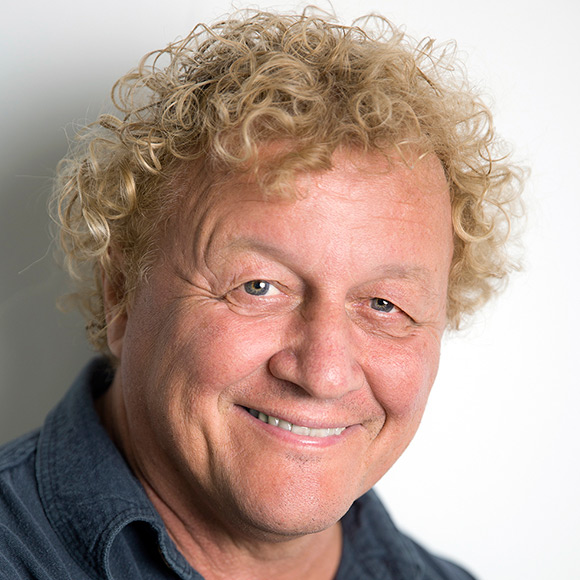 Our Ambassador
Andrew Fuller
Andrew has recently been described as an "interesting mixture of Billy Connolly, Tim Winton, and Frasier Crane" and as someone who "puts the heart back into psychology" and we are very proud and honoured to have him as our Ambassador supporting and advising across all our project areas.
As a clinical psychologist, Andrew Fuller works with many schools and communities in Australia and internationally, specialising in the wellbeing of young people and their families. He is a Fellow of the Department of Psychiatry and the Department of Learning and Educational Development at the University of Melbourne.
Andrew has been a principal consultant to the national drug prevention strategy REDI, the ABC on children's television shows is an Ambassador for Mind Matters and is a member of the National Coalition Against Bullying.
He is the author of Tricky Kids, Guerilla Tactics for Teachers, Helping your child succeed at school, as well as many others. Andrew has also co-authored a series of programs for the promotion of resilience and emotional intelligence used in over 3500 schools in Britain and Australia called The Heart Masters.
Andrew is also running a special project for ALWF called Project Future, where he is inviting Lions from acround the country as well as adults from the broader community to write a letter to future generations. Find out more about Project Future here
Meet Our
Board Members
We are very lucky to have a dedicated team of board members who guide the direction of the foundation and the development of our resources, as well as promoting the work of the foundation within their state.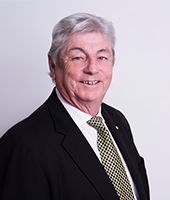 David Daniels OAM
Chairman
David has been with ALWF since its creation in 1984 and has held positions as State Director, Deputy Chair and Chairman over many years. David's community work is extensive in Lions as well as having been founding Chairman/Director of the Drug Education Network (Lions DEN). He is still currently a Director of DEN, now in its 33rd year.
He is also the current Chairman of Crimestoppers Tasmania and a Director of Crimestoppers Australia.
David brings a wealth of knowledge and skills to ALWF through his experience on several national and state Boards.
He has been acknowledged on many occasions by Lions International as well as the Australian Lions Multiple District. David also received international recognition from Crimestoppers at a recent overseas convention, with the citation reading, "Civilian of the Year Award to Mr David Daniels OAM in recognition of selfless devotion, persistent service and significant contribution to Crimestoppers Tasmania".
In 2006 David was awarded an Order of Australia Medal for his work in Lions drug awareness programmes and crime abatement.
After retiring from a hectic corporate career with a multi-national company some decade ago, David has committed to continuing his involvement with community work, utilizing his governance skills and business acumen. In his 40th year of Lions, he is still passionate and committed to serving the community, both state and national, through his work with the Foundation.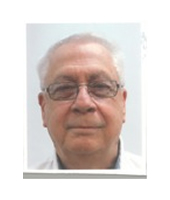 Theo Carl Rene von Stein (Carl)
Deputy Chairman
Carl worked in the Bank of New South Wales  (1960 – 1984) and saw service in Queensland, UK, South Australia and ACT Divisions of the Bank. During this time he was also involved in various school boards as well as community/ charity projects involving the young and the elderly.
In 1984 he joined the staff of the British High Commission and attained the position of Finance Manager – Australia which he held until his retirement in 2012. Carl was invited to join Lions in 1984 and has held many positions at Club, District and National level within the Lions organisation.
He was District Governor of N2 (1999 – 2000). Carl has received many awards: – 1997 – Melvin Jones Fellow; 1997 Dr. Harry Jenkins Fellow . In 2004 he was made a Life Member of Lions Clubs International. Carl is a member of the Lions Club of Canberra Belconnen and is committed to the Lions Motto  "WE SERVE".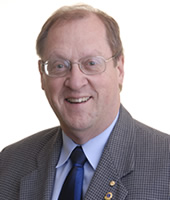 David McKenzie OAM
Secretary
David has been with the Foundation since 1987 first as QLD Director and then from 1989 as Secretary/Treasurer. He has been a Lion for over 40 years and is passionate about helping people in their struggle against Drugs.
Along with the Chair, he was honoured with an OAM and also a Centenary Medal.
He is a member of the Lions Club of Rochedale Springwood in QLD and truly believes in the work that is being done by the Foundation on behalf of all the Lions family in Australia.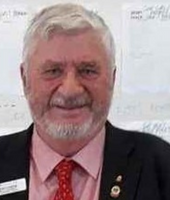 PDG David Lowing
Districts N2, N3, N4, N5, V1-4, V2, V3, V5, V6
With over 60 years of community service work, David joined the ALWF board in Oct 2021. A member of Lions since 1994, David has been a member of various clubs as he had moved and taken on many key roles across Youth Exchange, LCIF Coordinator and Foundations (ALF and VLF) Chairman and most more recently Victorian State Leos Coordinator.
David has a wealth of knowledge and expertise across the youth sector from sport coaching to volunteering with the  Victorian Department of Justice's Council of Multiculturism and Youth and the Victorian Office of the Public Advocate, as an Advocate during Police interviews with Youth and the Cognitively Disabled.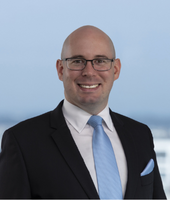 Lion Matthew Crossley
Districts Q1, Q2, Q3, Q4, N1
Matthew joined Lions in 2011 as a charter member of the Aitkenvale Business Lions Club. He is currently the Second Vice President of the Lions Club of Brisbane Metropolitan.
Matthew has ten years' experience in senior roles in government, having worked for a range of Members of Parliament and Ministers including the Premier of Queensland. He has in-depth experience across a range of policy areas, advocacy, public affairs, stakeholder engagement, and political campaigns.
Matthew currently works for Australia's largest customer-owned bank, Great Southern Bank, where he is responsible for government affairs, public policy and industry. Prior to joining Great Southern Bank, Matthew managed compliance, licensing, security, and risk for the largest privately-owned contractor to the Australian Department of Defence.
Matthew has a Bachelor of Public, Master of Business Administration, and a Diploma of Leadership and Management. He is also a Justice of the Peace (Qualified).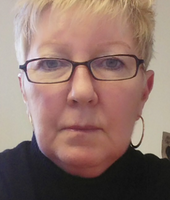 Lion Sharon Bond
Sharon has been affiliated with and a member of the Hallett Cove Lions Club since 2011 and currently sits as a Director on the Board and will be moving into the 2nd VP role at changeover.
Sharon's background is in law and accounting, but now works with Bedford Phoenix Incorporated as the Corporate Governance Manager dealing with people with disability and the intricacies of the NDIS which change on a daily basis.
Sharon hold a Cert IV in Business Management and Accounting and a Cert V in Hospitality which served her well in owning and managing a cafe for 8 years serving the community of Hallett Cove.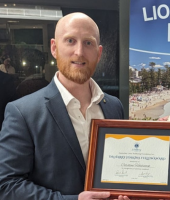 Jarrod Kreft
Director
Jarrod joined Lions in 2018 following in my grandfather's footsteps, wanting to carry on his legacy of service to the community. Jarrod is also a ALWF Consultant, you can read his full profile below.
Our Consultant
The Foundation is lucky to be supported by consultants who advise and help develop the projects within the foundation
Donna Munro
National Lions Quest Consultant
After being involved with Lions Quest for nine years as an education professional, Donna joined Lions in 1997. She is currently a member of Port Macquarie-Tacking Point Lions Club in District N1.
Donna's career, which has encompassed various teaching and leadership roles in schools and higher education, also includes several years as National Director of Lions Quest in Australia, Technical Adviser for LCIF's Lions Quest Advisory Committee from 2002 to 2021 and Lions Quest International Senior Trainer (current). In 2018, Donna received an International President's Award for services to Lions Quest and she has been awarded a LCIF Helping Hand Award by the Lions of the Philippines.
Donna is passionate about the importance of teaching social and emotional skills to young people. She believes we should nurture their wellbeing and empower them to be positive, contributing members of their communities. Lions Quest gives us (teachers, parents, Lions and other community members) the tools and opportunities to achieve this!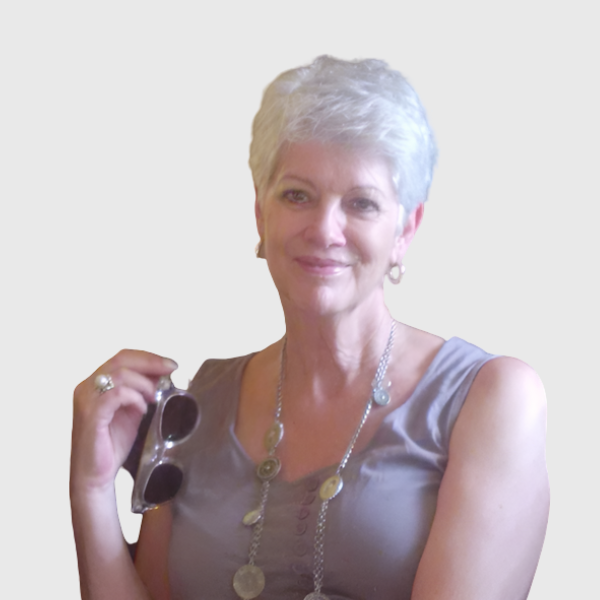 Jarrod Kreft
Youth Consultant
I joined Lions in 2018 following in my grandfather's footsteps, wanting to carry on his legacy of service to the community. 
In my tenure with Lions, I have served on Cabinet as the Information Technology Chairperson helping bring our district into the virtual world through the pandemic and I continue to upskill our members to serve our community. For this work, in 2022 I was awarded the International Presidents Medal.  I also serve as a Director for the Lions Nurses Scholarship Foundation where I take great pride in supporting nurses with their studies that may have otherwise been unattainable. 

As a member and President of the Lions Club of Manly, District N5, I'm proud of the service we run with the youth in our community. From special needs "Ripper" Nippers programs, to Hart Walkers and supporting local schools. I look forward to this next chapter working with the Australian Lions Wellbeing Foundation promoting awareness and education through the next generations. 
Acknowledging Excellence
Foundation Awards
As a foundation we have two awards which are presented to Lions and Community members for their work in the area of alcohol and other drug education and support.:
James McLardie Award – In recognition of outstanding service to the community
Dr Harry Jenkins Fellowship – recognising the value of service given to Lions Clubs International/or wellbeing Promotion
Clubs can nominate an individual via the application form and donation. Recipients receive a wall plaque.
A Not for profit organisation
We are able to run our projects due to the generosity of Lions Club from across Australia, businesses, and individuals who kindly donate to support the work we do. We also generate funds through our resources shop.
More than 30 years of experience
Consultants guiding development
Throughout the year we send an eNews with information and opportunities related to our projects and resources. We would love for you to sign up.