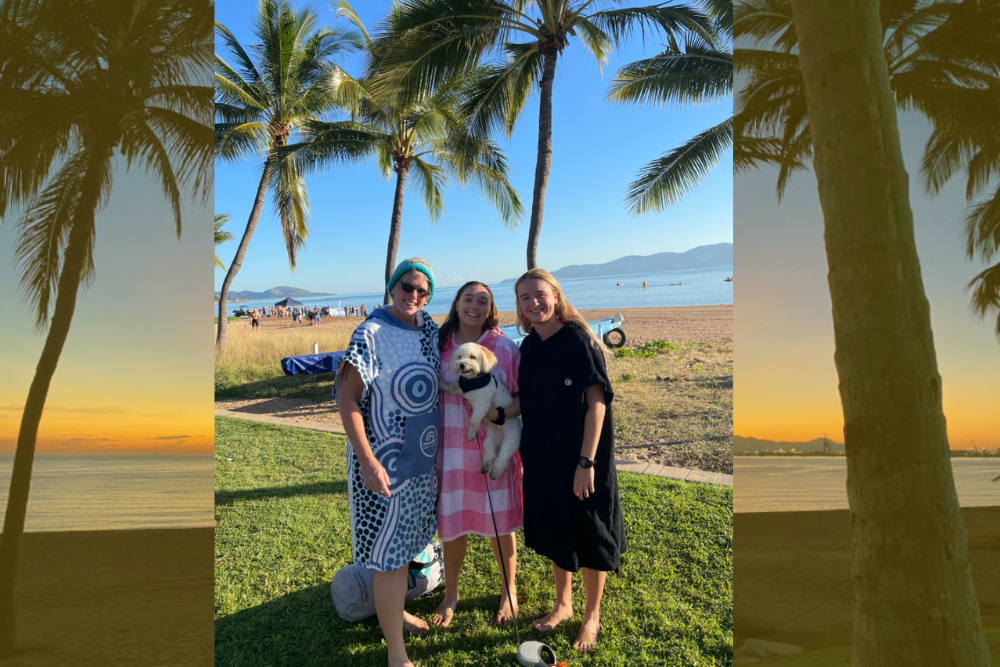 We are told scho 
Read to the bottom for updates and the grand total
We were delighted to receive an email from Leo Molly from Townsville (Q2) wanting to raise funds for the foundation's youth projects we run such as Freedom to Feel Fantastic and Tune In Not Out. We asked Molly to tell us about her challenges to undertake an 8km swim.
Hi, for those who don't know me, my name is Molly, I'm 17 years old and a Leo from Townsville (Q2).
For the next 2 months, I'm going to be fundraising for 'Freedom to Feel Fantastic'. Freedom to Feel Fantastic is part of the Australian Lions Wellbeing Foundation which helps teenagers feel their best.
As a teenager, I've set myself a goal to feel my best in physical activity and mental health.  To achieve this goal, I will be embarking on an 8km ocean swim from Magnetic Island to Townsville on the 22nd of July.
I have never done anything of this magnitude, so I would really appreciate your support.  This swim is very daunting for me, but my Mum believed I could do this, so I have to as well.
To help donate to an incredible cause please donate to:
Australian Lions Wellbeing Foundation
BSB: 014 202
Account Number: 369719082
I only request that as you donate write Molly's swim in the donation so we can track how much I have raised.
Every cent counts
Last weekend, I completed my first open water swim – 2km in 38 minutes with my swimming buddies.  I am now continuing my training for the large swim in July.   Please keep looking at this page for more information and pictures to watch my journey.
Thank you for your support. Please share around.
#australianlionswellbeingfoundation
– Molly
Good Lucky Molly we are cheering you on.
Update 4th July 2023
Molly has done a  fantastic join and has currently raised over $1200 and is doing equally well with her training ready for the big race in a few weeks. Head over to our Facebook page where we are posting updates from Molly – what an inspiration she is.
Update 1 August
It was a mighty effort Molly completed the Magnetic Island to Townsville Swim finishing the 8km open water swim in around 3 hours, with her sister Eliza paddling a kayak alongside her for the journey.  We are told school staff, students, friends, and family members were on the Strand to celebrate her achievement.
Molly raied $3995 for the Australian Lions Wellbeing Foudation's Freedom to Feel Fantastic program. A huge thank you to Mlly for supporting the foundation and for inspiring us all.